Beauty advertising becomes storytelling.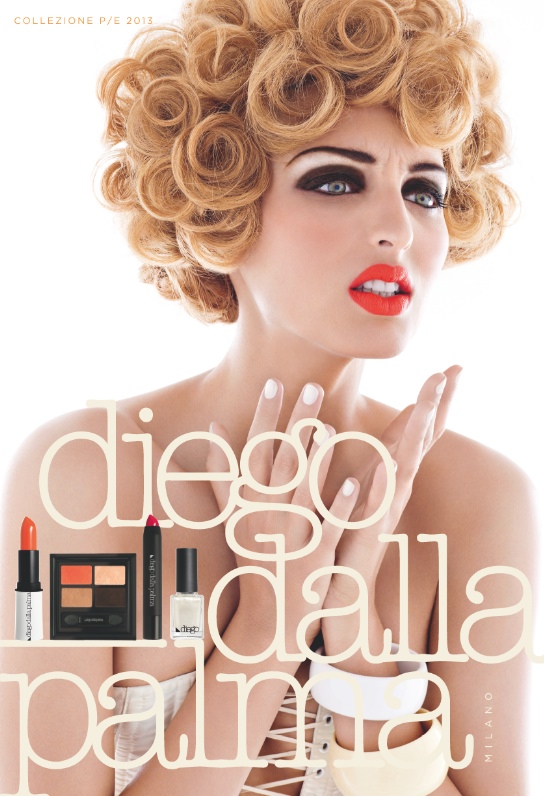 The new beauty image for the Diego Dalla Palma Spring/Summer Makeup Campaign goes blonde, with curls, for a hairstyle that recalls the classic "Marilyn" image. The pose is intense, because theatricality is needed in order to interpret makeup. There was also a little bit of space to add some copywriting in the brochure: neurotic and impulsive text created by our copywriters (yes, there are copywriters who specialize in beauty . . . and some of them aren't even women) and spontaneously rewritten by the nervous hand of our calligrapher.
Beauty advertising thus becomes storytelling.