Aeqium, the birth of a luxury beauty brand.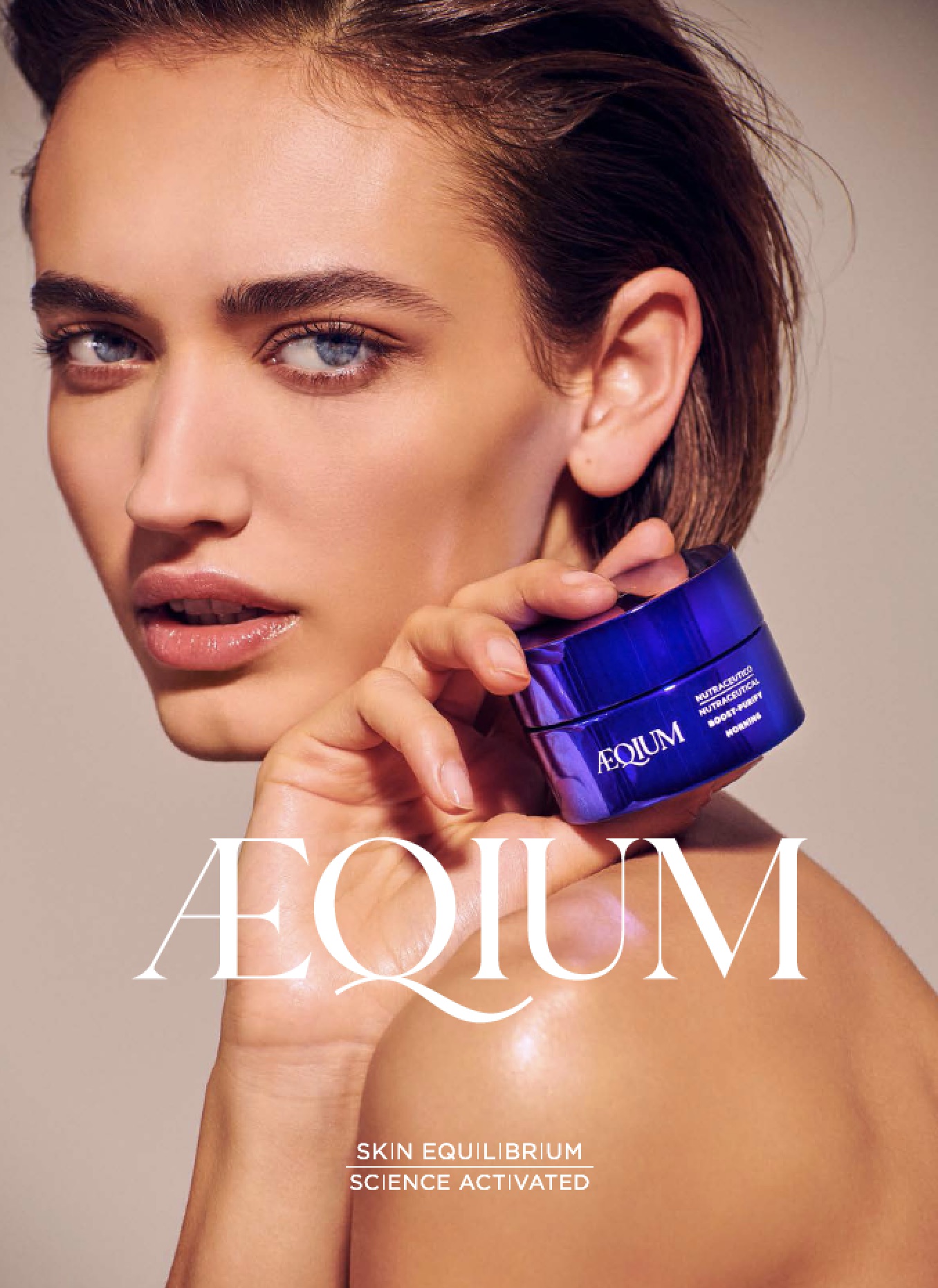 Aeqium is an interesting case of beauty communication, since it was born as a digital luxury brand, without however having stars like Rihanna, VIPs like Chiara Ferragni, or famous doctors like Augustinus Bader behind it.
So what did we find interesting to build Aeqium's storytelling on? The vision of the skin's beauty as healthy skin, balanced and ageless, obtained with a treatment from the inside with nutraceuticals and from the outside with cosmetics. The other interesting element is the Mediterranean nature of the formulations, with antioxidant extracts from plants of the Mediterranean basin, among which hydroxytyrosol stands out, a molecule extracted from the olive tree, at the basis of the anti-inflammatory power of the Mediterranean diet.
Realizing that the pack was also blue, like our sea, was enough to orient the narrative structure of the new brand. And the storytelling was born, precise, necessary, illuminated by the sunny lights of the Spanish photographer Fernando Gomez, by the face of Beatrice Brusco and by the key words of the story. All this contributed to positioning Aeqium as an Italian brand, born from a happy encounter between science, luxury and the Mediterranean. In addition to the development of storytelling and visual content (with Gomez on the beauty-side and the photographer Alberto Narduzzi on the institutional one), we also realized social contents.