Rhea. Beauty body models.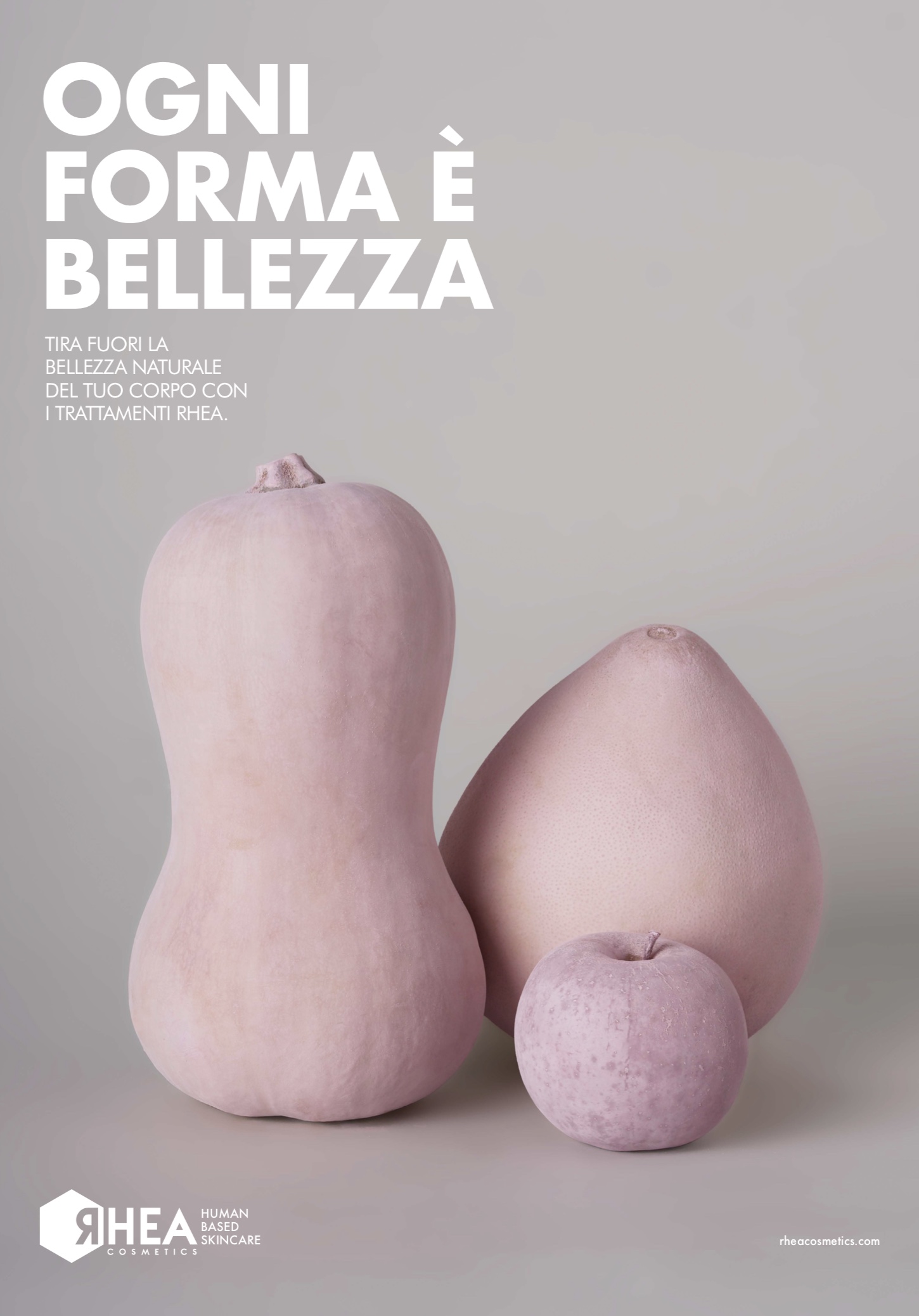 The assignment was "can you do some visuals to promote body treatments inside beauty centers?". The client idea was to use vases to represent the various shapes of the body. As they briefed us with the word "vases" we thought: here, it is the right time that we can imitate Giorgio Morandi's way of working. Personally, I didn't love him as a painter and I've always wondered what sense is there in spending a lifetime painting the same picture of bottles and vases. Then one day I saw his work table and I noticed something that moved me, which I didn't understand. The table where he used to place things was marked with a galaxy of little pencil crosses, layered, very thin, slender, some of an almost imperceptible delicacy. They were used by the Master to mark the positions where he placed his vases, glasses, bottles. A whole life spent moving objects on a plan to get to perfection. Incomprehensible. Moving. I want to do it too, someday. And here we are on the set, with vegetables instead of pots, to live that experience in a small way. Was beautiful. Reassuring. In the midst of chaos and precariousness, move that apple, pomelo, pear and pumpkin. We chose fruit instead of vases because it seemed to work better as a metaphor, closer to the reality of the human body.
An interesting image was born for three reasons: in a beauty center it is a surprising visual, because you only see real bodies of women there; it is an effective human body metaphor; it refers to an artistic language of value, therefore it gives value to the brand.
Funny moments: at the supermarket, casting the pumpkin, looking for the one with the hips more like a woman's while the morning old men look at me suspiciously. And again, pass a pink foundation on the apple and pumpkin, which became away more human with each swipe of color. I felt like seeing old friends again.