La Ricordanza | Liberate le aragoste for the Russian tenor Maxim Mironow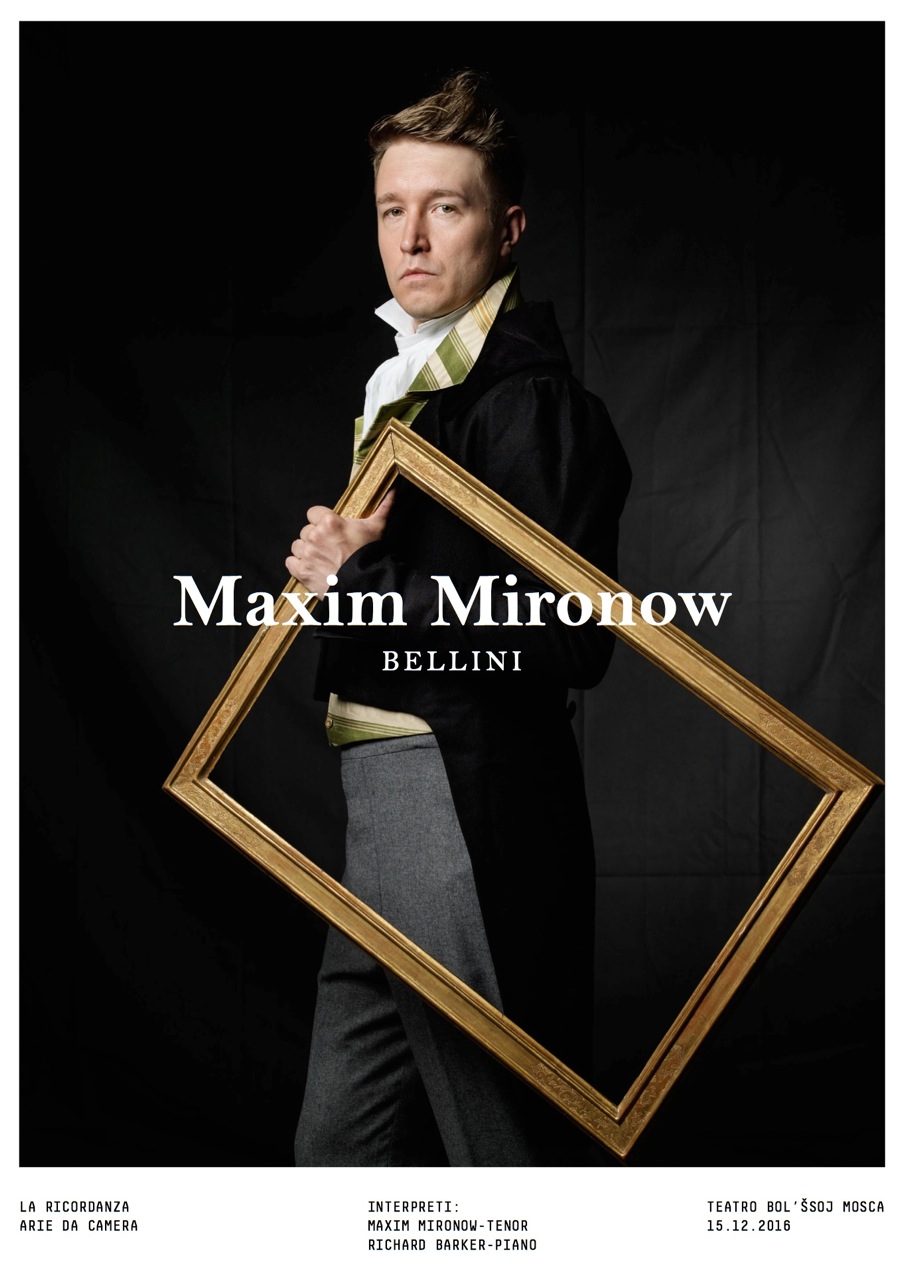 Contemporary opera at its highest expression in Maxim Mironow's Bellini.
A tailor-made concept for the "La Remembrance – Bellini" project by one of the most interesting young international tenors of the contemporary opera scene. Maxim Mironow becomes Bellini – the composer, not the peach cocktail – and we imagined him as a period painting, fully dressed. Although, with transgressions: the portrait is alive, because art is alive, and escapes from its own frame. In Russia the show is already sold out. If you are curious you can listen to it in theaters or on a limited edition CD in which Maxim's voice is accompanied by Richard Barker's intimate and sublime piano. A fraternal thanks to Gianluca Simoni who made the photo, very faithful to the sketch we drew.
You can know more about Maxim in his website – www.maximmironov.com